---
Some deeply inspiring and wise words I found in the mystical Guitar Craft's website, which is not a religious sect but one of the creations of unconventional 60's guitar hero Robert Fripp (best know for his work with King Crimson). The Guitar Craft series of events is going to end on its 25th anniversary, this coming March, as desire of Fripp himself. The website will close down too, so soon or later I feel I should do some copy&paste of all the interesting thoughts you can read in there..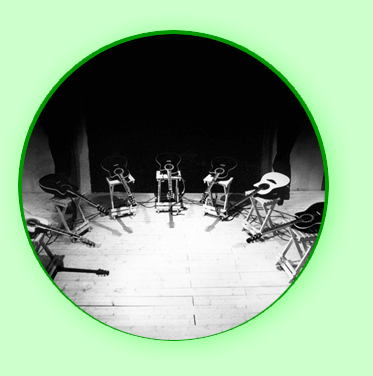 The Ethical Company
Recognisable features of the ethical company, in the literature and discussion of business ethics, involve these attributes:
Transparency - Straightforwardness - Accountability - Owning-up - Honesty - Fairness Common decency - Distributive justice
Recognisable features of a company whose base is ethically challenged are these:
dissembling, use of threats, unkindness to employees, a widespread use of gagging orders, an inequitable distribution of company income.
On the contrary, a company which would rather conduct its business:
- verbally (particularly with regard to disputed issues) instead of committing its views to writing; - commonly resorts to litigation, or employs the frequent threat of such; employs gagging clauses as standard policy; - pays its directors highly disproportionate sums in comparison with its employees;
Well.. Fripp reminds us that this company is suspect and should be avoided wherever possible.
It is a sad commentary on current business and public life that this needs to be written, or debated, says Fripp.
The four pillars
His thoughts can be summed up as follows:
transparency + straightforwardness = honesty accountability + owning-up = responsibility distributive justice + fairness = equity common decency = goodwill