---
Last Thursday we reached a major milestone for the SciGraph project: nearly 1 billion facts (= RDF statements) have been released as Linked Open Data, most of it under a CC-BY license!
This data release follows and improves on the previous data release (February 2017) which included metadata for all journal articles published in the last 5 years.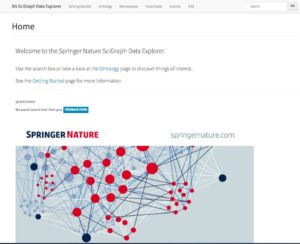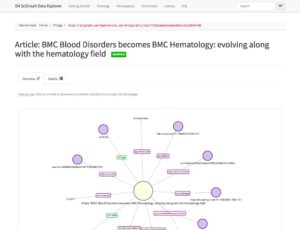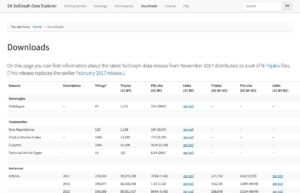 What's in this release:
Who is this for?
In general, for people who are interested in reusing our metadata e.g. for data analysis tasks, for developing applications that benefit from linking to Springer Nature content etc.. For example:
* Researchers and (linked) open data enthusiasts i.e. see the Linked Data Cloud.
* Metadata and information specialists e.g. librarians.
* Developers and Data Scientists.
Furthermore, we are in contact with various organisations who are interested in reusing large parts of our datasets, e.g. Wikidata, DBpedia and EMBL-EBI.
Questions?
Any questions of feedback, leave a comment or email knowledge-graph@springernature.com.
We'd love to hear from you! Also, you can follow the #scigraph tag on twitter for last-minute news.