---
On November 1st we were invited to present the Scigraph project at the London ODI Summit, the annual event organized by the Open Data Institute to review and discuss the social and economic impact of open data in both the public and commercial sectors.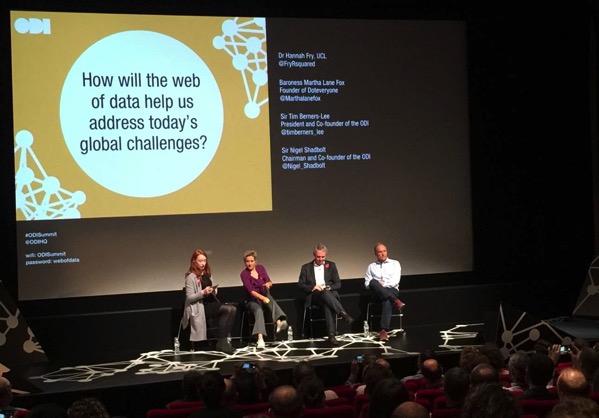 If data infrastructure is as important to our infrastructure as roads, then the Open Data Institute is helping to lay the concrete. Join us on 1 November to hear inspiring stories from around the world on how people are innovating with the web of data, with presentations from diverse innovators – from startups to high-profile speakers such as Sir Tim Berners-Lee (creator of the World Wide Web), Sir Nigel Shadbolt (AI expert) and Martha Lane Fox (Lastminute.com founder).
Our presentation was part of a a session titled How to design for open government and enterprise, which included two speakers from industry (me and Tharindi Hapuarachchi from Thomson Reuters Labs) and two from the public sector (Clare Moriarty from the Department for Environment, Food and Rural Affairs and Jamie Whyte from Trafford Council).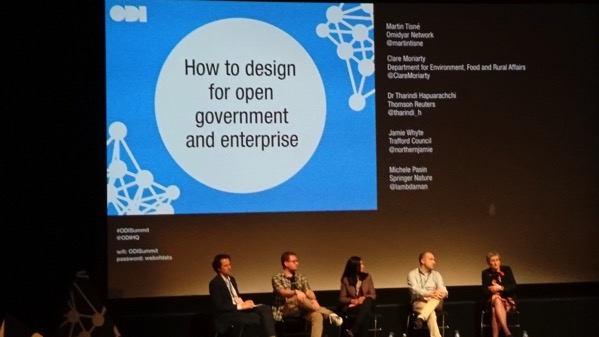 Feedback was very positive, in particular the audience seem to have liked the long standing commitment Springer Nature towards making science more open.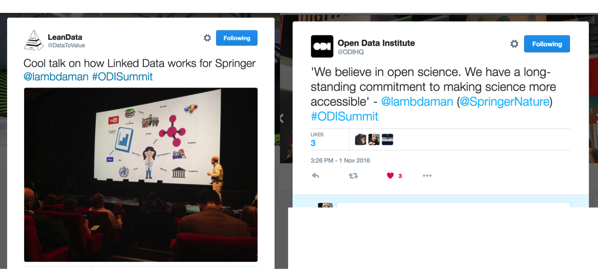 Other bits and pieces:- the open data awards from this year include various interesting projects and are worth taking a look at; - Tim Berners Lee hinting at the potential of recent technical advances like blockchain technology and the Solid project; - The ODINE (Open Data Incubator Europe) session was very interesting, in fact I've learnt that there's a search engine for the internet of things too! Finally, some more pictures..