---
Spent some time hacking over the weekend. And here's the result: a minimalist interactive version of Wittgenstein's Tractatus.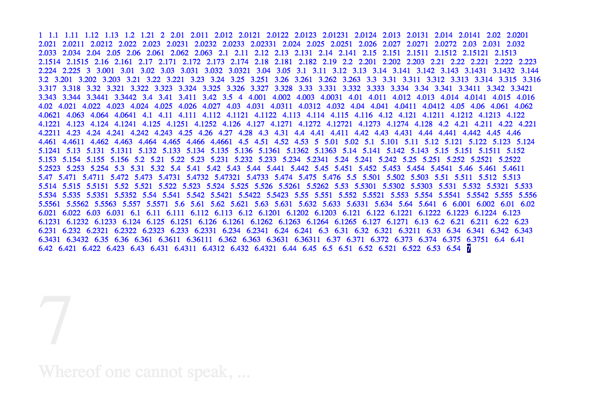 The Tractatus Logico-Philosophicus is a text I've worked with already in the past.
This time I was intrigued by the simple yet super cool typed.js javascript library, which simulates animated typing.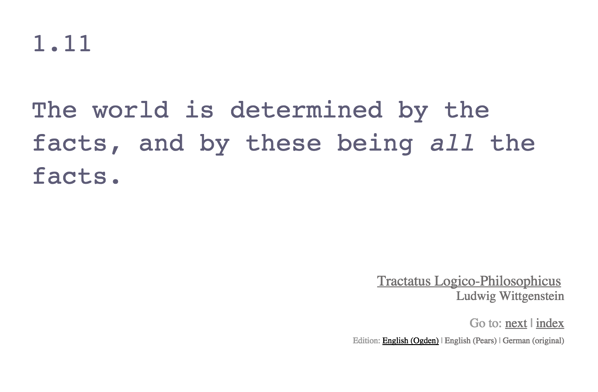 After testing it out a bit I realised that this approach allows to focus on the text with more attention that having it all displayed at once.
Since the words appear one at a time, it feels more like a verbal dialogue than reading. As a consequence, also the way the meaning of the text gets perceived changes.
Slower, deeper. Almost like meditating. Try it out here.
Credits
Update January 6, 2022
The source code is available on GitHub: https://github.com/lambdamusic/wittgensteiniana